NB On Call is a closed, private and supportive forum for professional discussion between GPs accessible via their web-site and App on iOS / Android. It is for registered GPs only, and is a safe space where GPs can ask questions and share clinical and non-clinical problems and issues with fellow GPs.
Originally called GP Horizon, the forum became NB On Call in 2023
A new way to connect in primary care, NB ON Call provides safe, instant messaging where users are able to seek guidance from trusted peers in general practice.
NB on call is free, easy to use, and even converts time spent on the app into CPD certificates for your appraisal.
As a protected social network for GPs, NB on call members must enter a valid GMC number when enrolling and all accounts are checked against the GMC register to protect user security and private discussion.
Designed for informal, professional conversation, NB on call brings colleagues in general practice closer together, every day.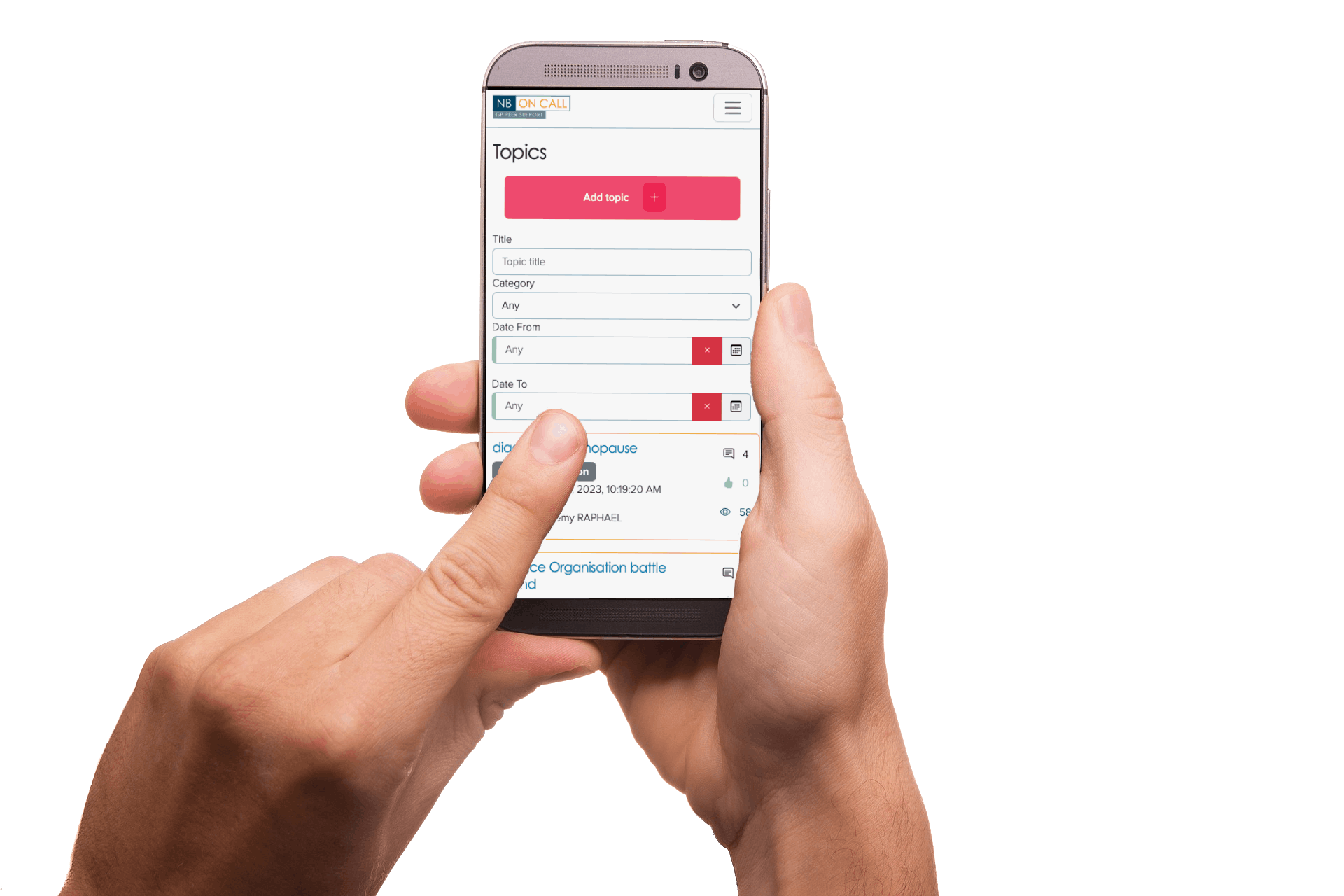 Safe
Confidential
Easy to use
Free
5,000+ registered users