Easy Access
We don't ask you to remember different account details to gain access on the NB App. You can login using the same details you use for the NB Dashboard.
Access is safe and secure and we are proud to be Cyber Essentials certified.
Stay Connected
The NB App and NB Dashboard can be connected to your Clarity Appraisal Toolkit for instant and easy upload into your CLARITY portfolio for your appraisal.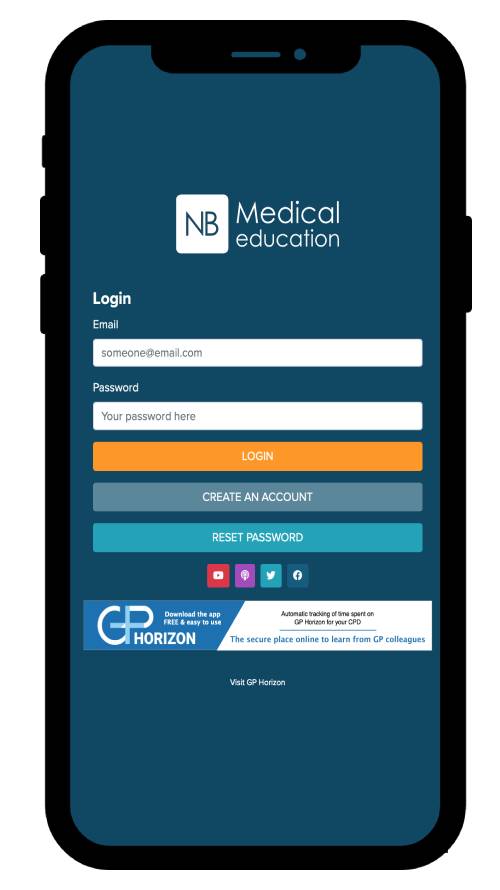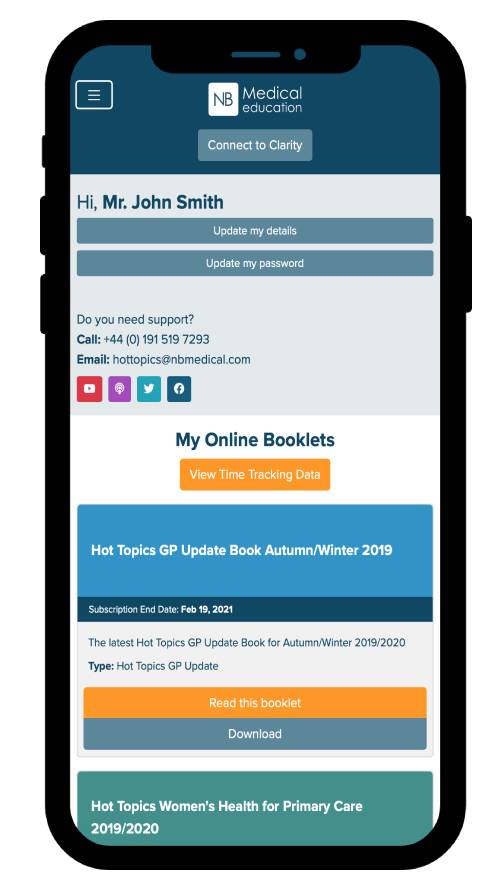 NB 'on the go'
Whether you are in your Practice or on the go, the NB App works on major mobile device platforms so all of your CPD is just a click away
Everything in one place
You will find all your purchased Hot Topics material as well as everything we provide free of charge including webinars, podcasts and CPD modules. Gain CPD points by accessing and viewing our free and purchased content and download your CPD certificate from the CPD tracker section or upload it directly into your Clarity Appraisal toolkit. The App also has the functionality to record the length of time you have been reading the Hot Topics materials and will generate a CPD certificate for your records.
Access and View your Online Courses and Webinars 'on the go'
Easy access to all your Hot Topics online courses and webinars
Provides a simple solution to reviewing and refreshing your knowledge of what you heard at your Hot Topics course
Viewing can take place in the office, at home or when travelling.
The online courses and webinars are fully searchable and can be watched in one go or in smaller bite size topics
Automatically generate certificates of completion for your CPD appraisal
Watch your online course or webinar live or on-demand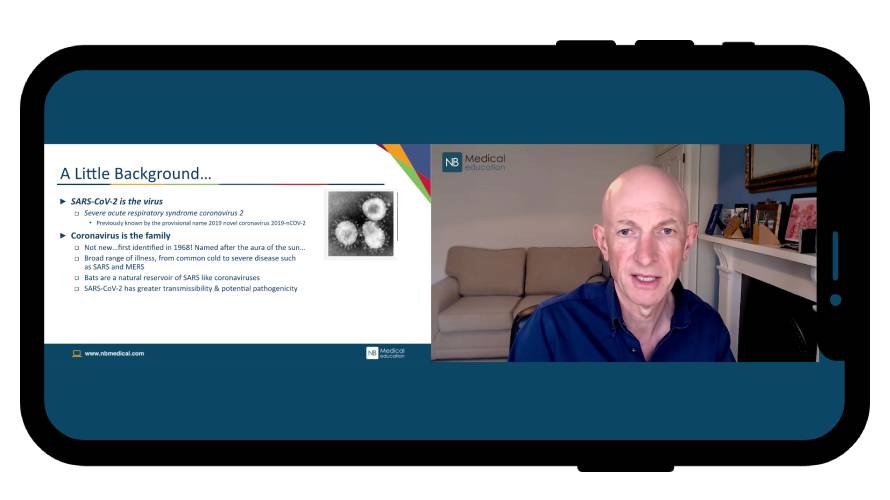 Easily access your course books and track your reflective reading time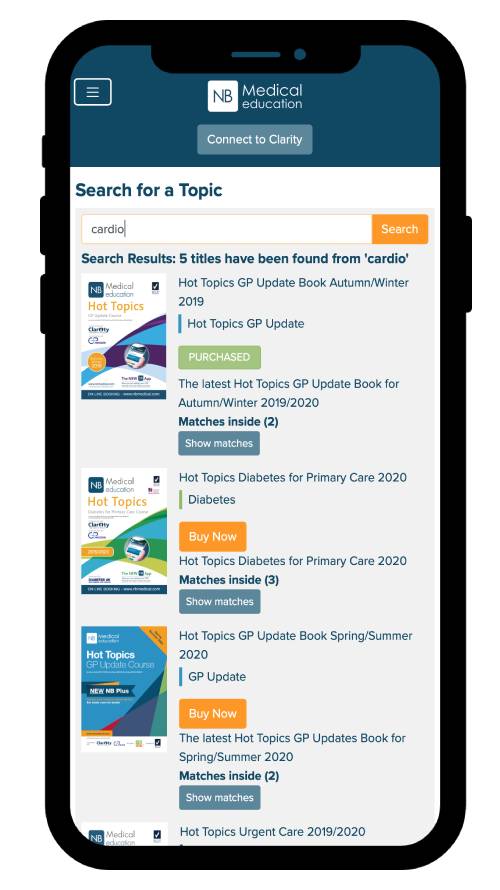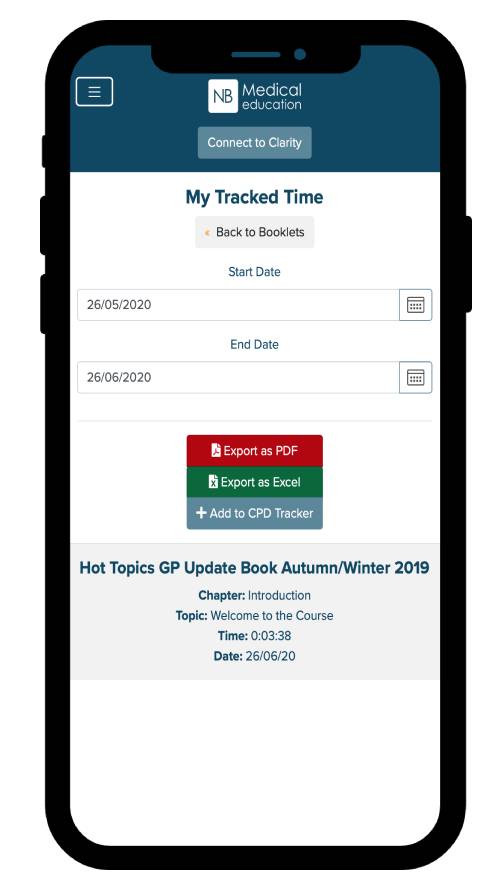 All the Hot Topics reference books are broken down into topics for ease
Use the search functionality to provide you with instant evidence based answers
Access to your 'Keep it Simple Summaries' (KISS) for a quick overview on complex conditions
Enable time tracking and this will create a record of your reading time on a specific topic in your CPD Tracker
Export a list of your reflective reading times from your CPD tracker as evidence for your appraisal
Book your next Hot Topics course
Search and find your next Hot Topics course date including:-
Hot Topics GP Update
Urgent Care
Women's Health
Diabetes for Primary Care
Primary Care Nurse Course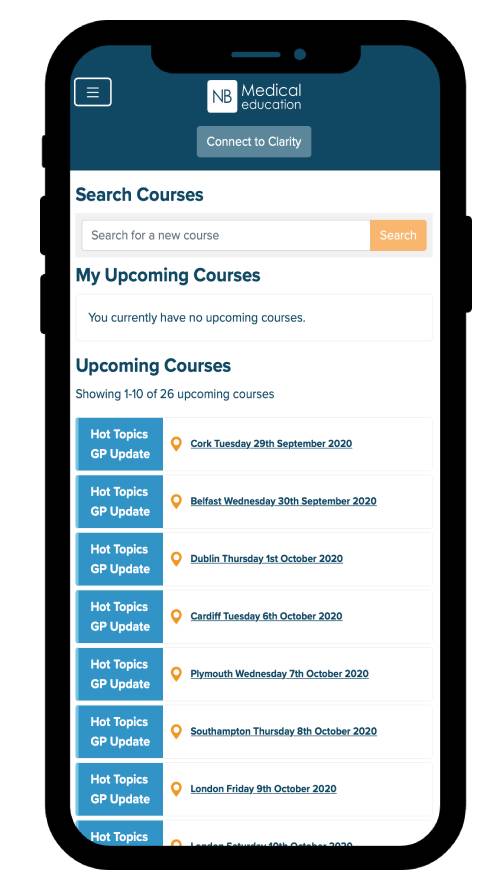 Access to all of the free NB Medical Updates
The NB App provides you with instant access to all NB Medical's free updates including:-
Blogs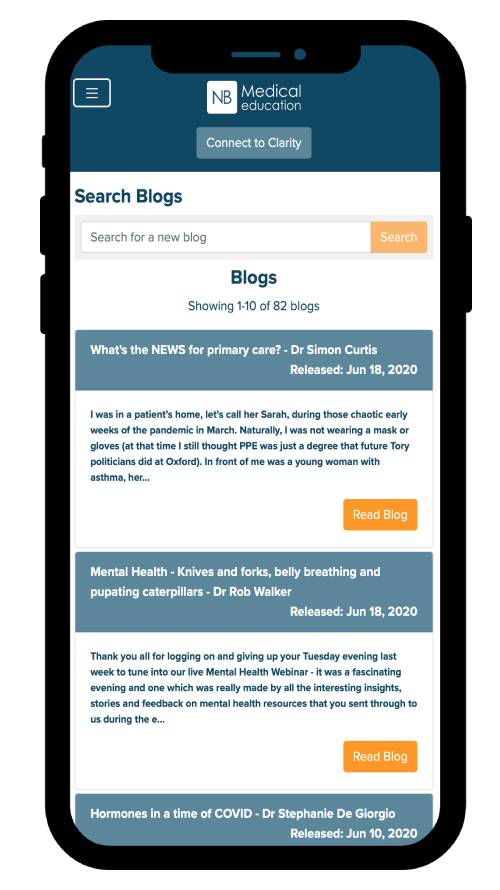 Keep It Simple Summaries (KISS)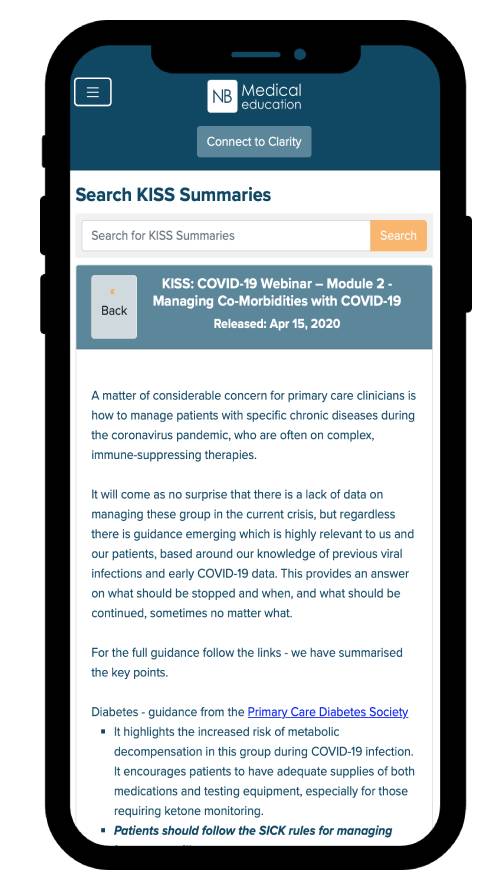 Podcasts